Easily manage your projects
Solutions Manager is a project management tool for developers, designers and project managers. Simple and complete, it allows you to gather all the information necessary for the realization of your project.
Solutions Manager helps you design and realize your projects.
What you can do with Solutions Manager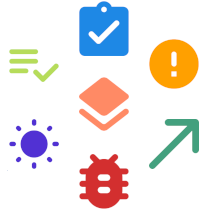 Create a project
Define your project features and create work items that will need to be done to complete each one.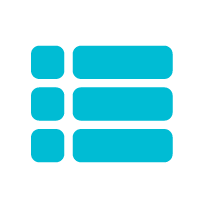 "What we will do later"
Rearrange work items in the Backlog by achievement priority.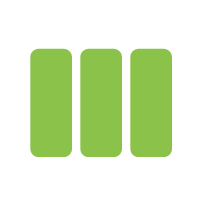 "What to do now"
Send work items in the Kanban. Move them in the different columns according to their progress, and close them when they are finished.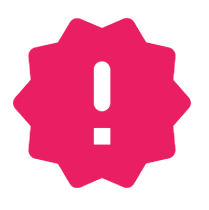 Define project releases
Plan future versions of the project and their deadlines, or add information about existing versions.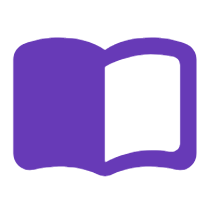 Write the project documentation
Use the wiki to write your specifications or all your ideas about the project.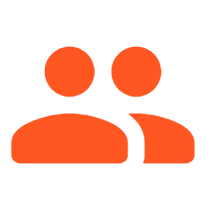 Collaborate
Add members to the project team to collaborate on project success.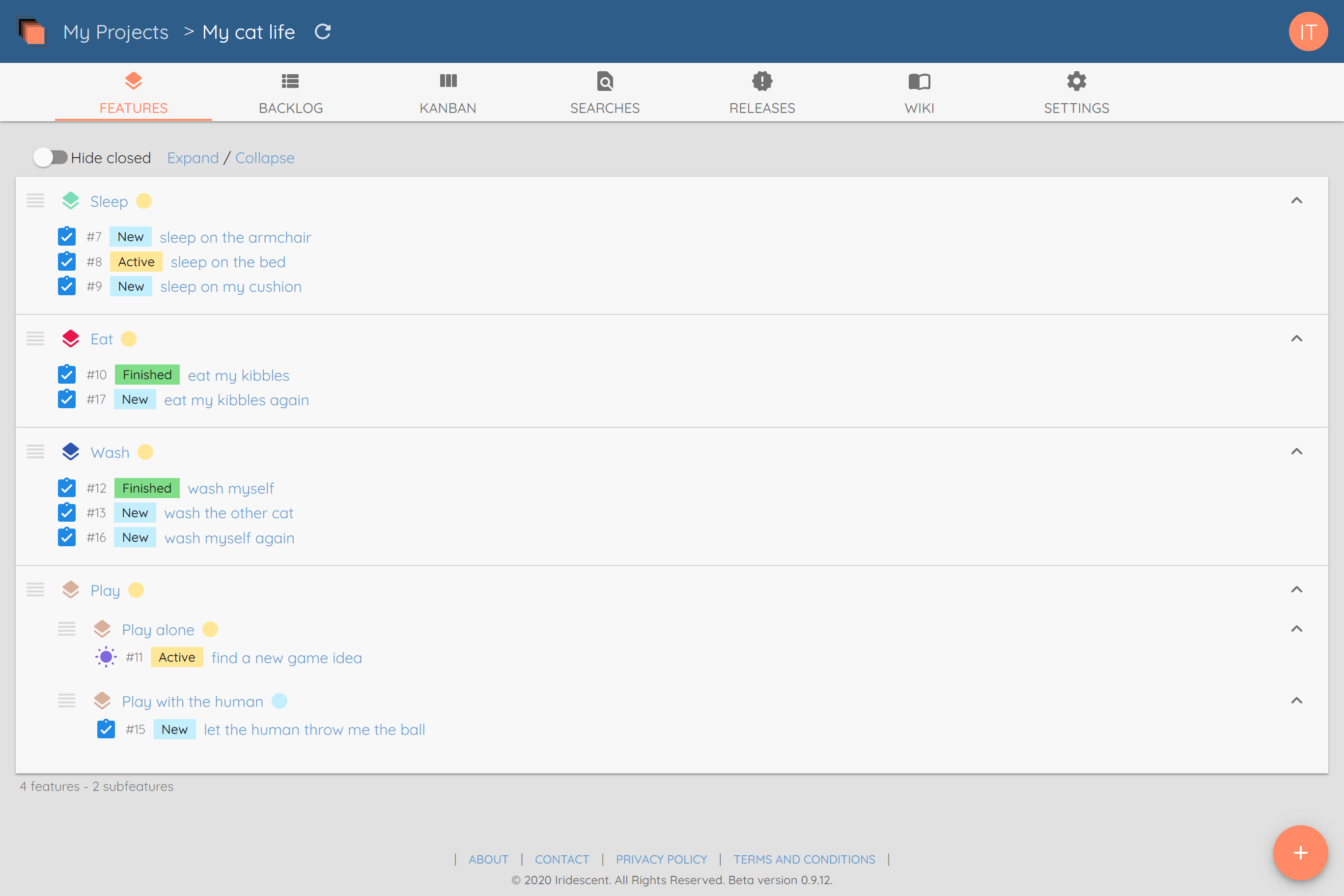 The project overview
Design and organize all your project features.
Each one can be split into sub-features if necessary. You can use as many levels as you need.
Then create work items that will need to be done to complete a feature.
What is the Backlog?
This notion comes to us from Agile methods. Here we do not use it quite the same way, so we will explain our notion of Backlog.
This is the list of all work items that will need to be done to complete the project. They can be rearranged by dragging and dropping by achievement priority.
This is for us the "what we will do later".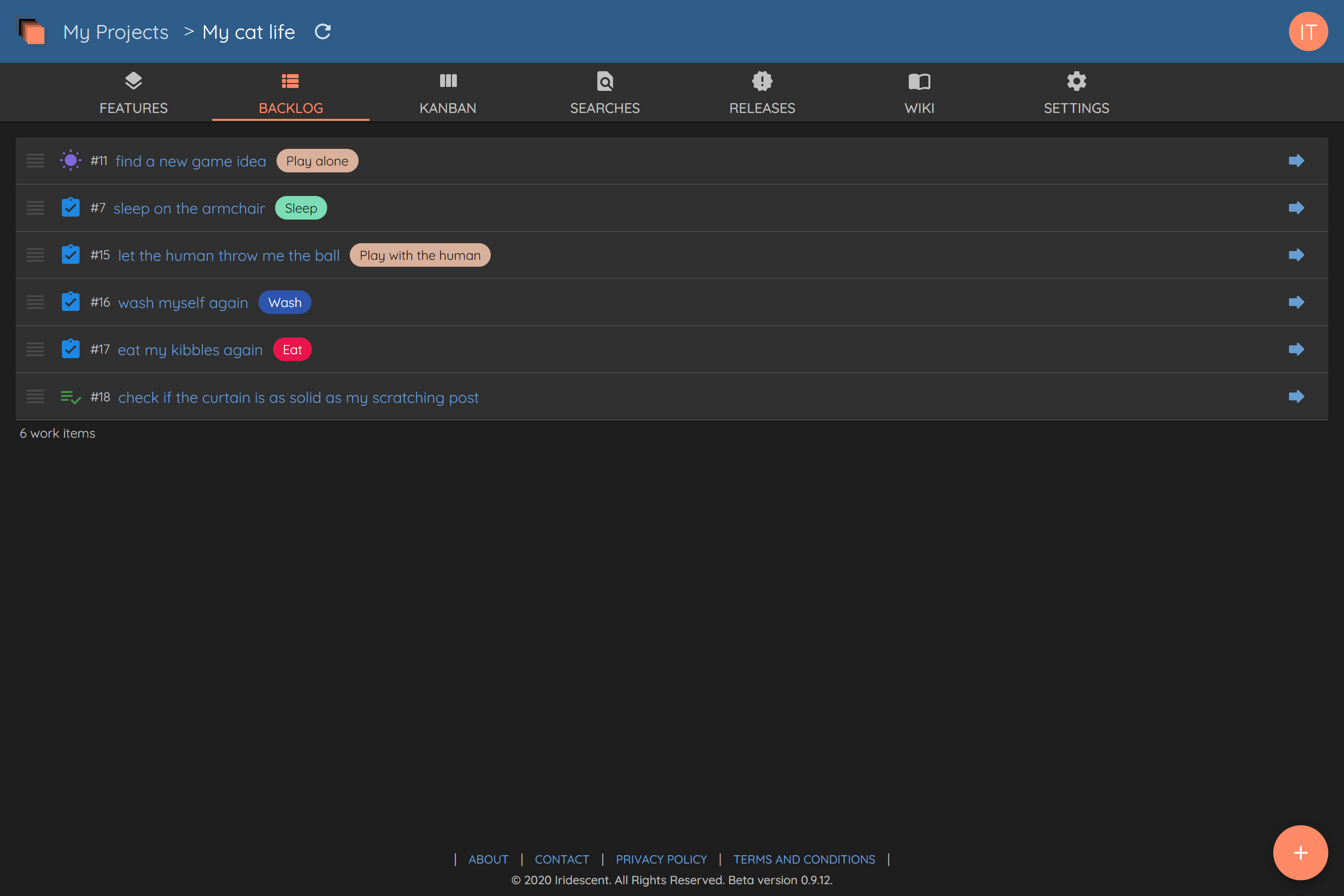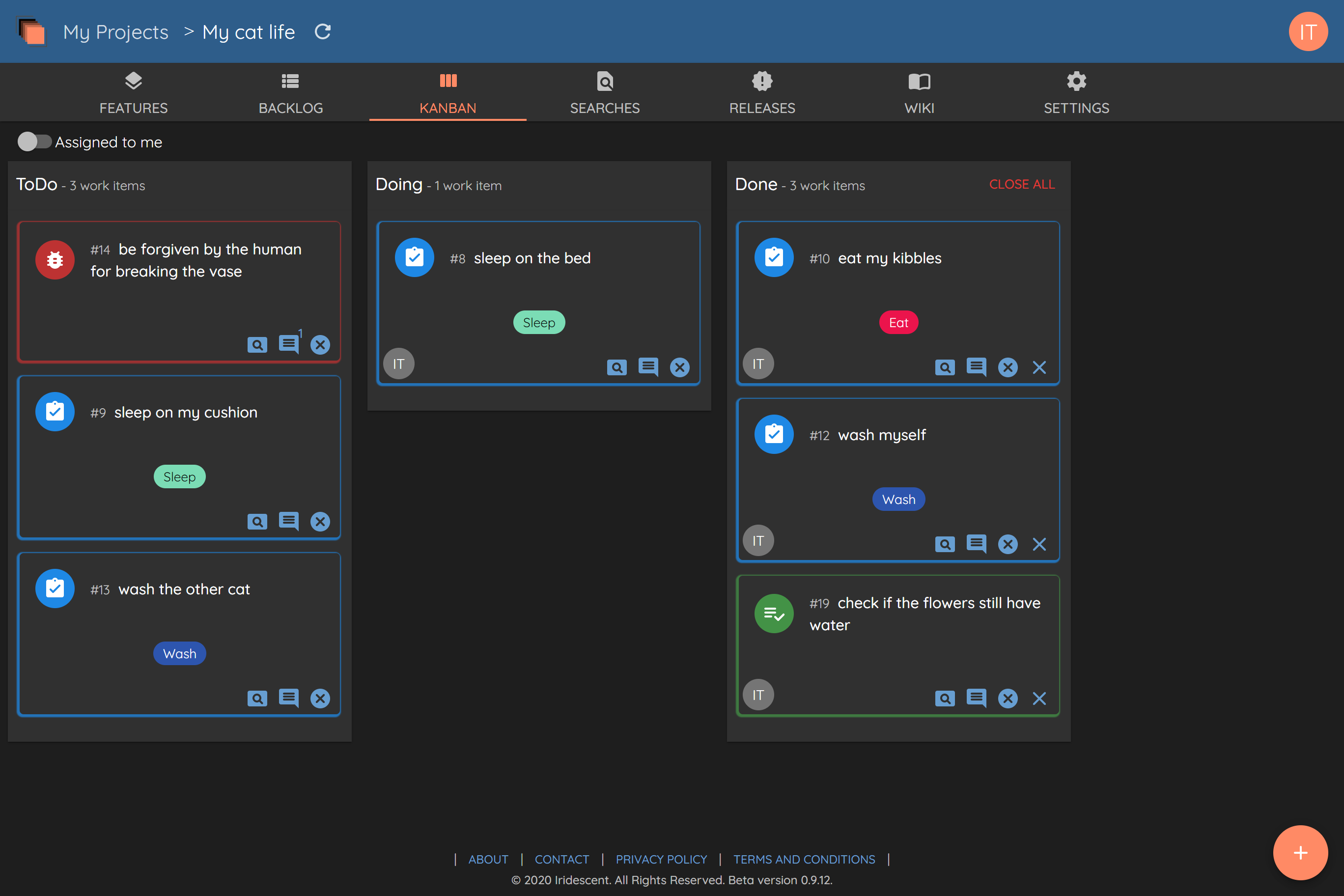 What is the Kanban?
The Kanban method works on a card system. It is an excellent visual tool that allows you to see the progress of work items and ensures a better flow of information.
Good practice: a good Kanban is not overloaded!
It helps you limit current work items and have a quick view of "what to do now".
Help us make it a better tool
If you want to encourage the development of a specific feature or if you want to see a new one, do not hesitate to contact us!
We are committed to consider all requests and we will be happy to discuss them with you.